MCO's monthly events welcome any member of the healthcare profession to learn, fellowship, and network together. This is a great time for students from the allied health professions–medicine, nursing, therapy, pharmacy, and others–to meet students from across Philadelphia. These events also provide residents, attendings, and other healthcare professionals opportunities for fellowship and mentoring relationships with students.
MCO's Healthcare Fellowship Lunch meets on the first Sunday of every other month, usually from 12:45-2:15 PM at Tenth Presbyterian Church, Fellowship Hall West. Each month we hear from outstanding medical leaders including overseas healthcare workers, academics, Christian ministry leaders, and pastors.
On alternate months, we meet on campuses across Philadelphia for CityWide events. These usually take place in the evening on weekends and allow us to reach a broader audience and connect with students in a different setting.
Look below for our upcoming events! Make sure you follow us on Facebook and Instagram for the most up to date details and reminders!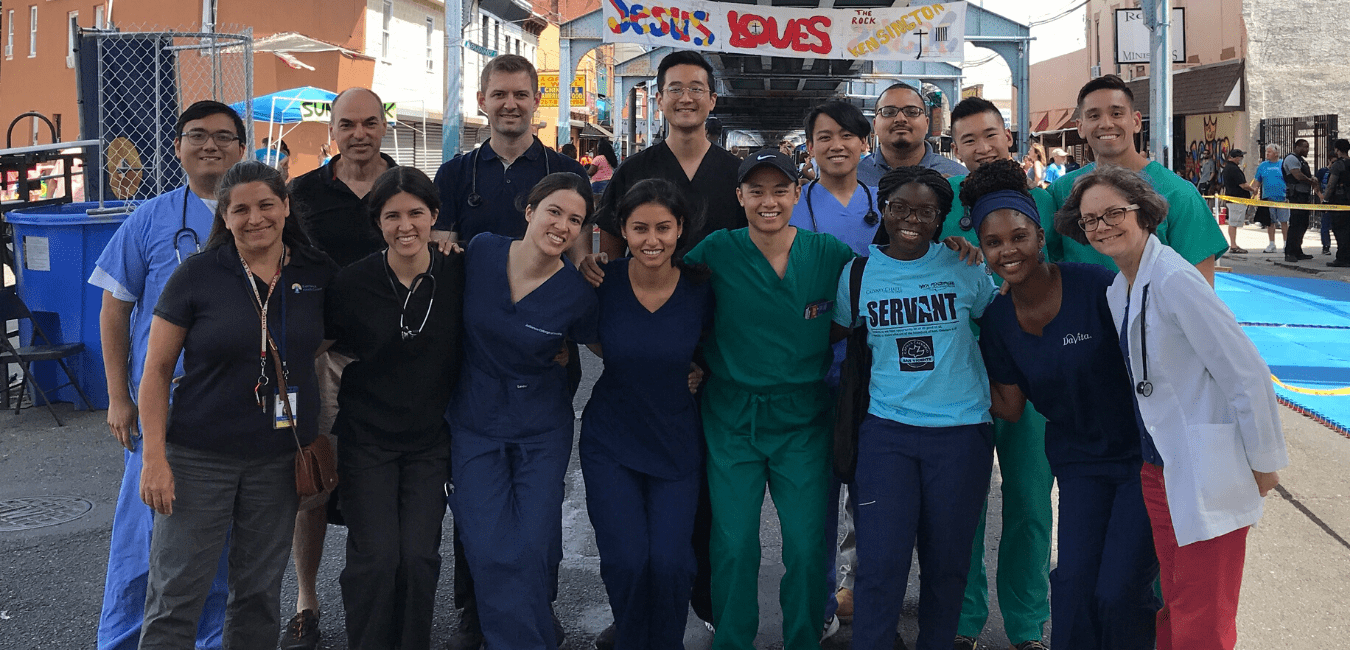 Medical Outreach
Saturday, April 11
Plan to join us for a healthcare screening outreach. This is the Saturday of Easter weekend, so a special time to point the folks who come out to the hope of the resurrection.