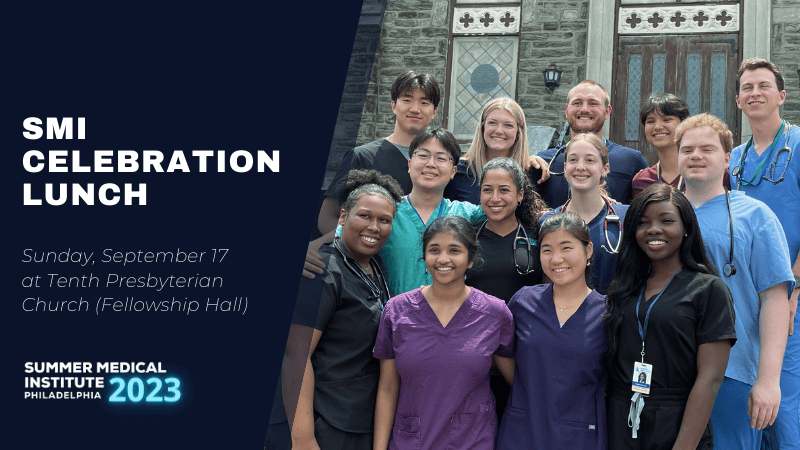 DATE: Sunday, September 17, 2023
TIME: 12:45 – 2:00 PM
LOCATION: Tenth Church, Fellowship Hall (17th & Spruce Streets)
Summer Medical Institute will host a celebration lunch on Sunday, September 17 from 12:45 – 2:00 PM at Tenth Presbyterian Church – Fellowship Hall. This free lunch will provide an opportunity to hear from the SMI Philadelphia 2023 team as they share stories of how God worked through them this summer in North Philadelphia.
This lunch is a great opportunity to learn more about SMI Philly, especially if you are considering joining us next summer for SMI 2024. No problem if you want to attend your usual church first and then stop by for this! There is often free church parking available if you come to the 1701 Delancey entrance and get a Tenth Pres parking placard for your dashboard. Sign up is not required for this SMI Celebration but please email Dr. Layer at [email protected] if you want free parking.
Can't wait to see you! Please email us if you have any questions.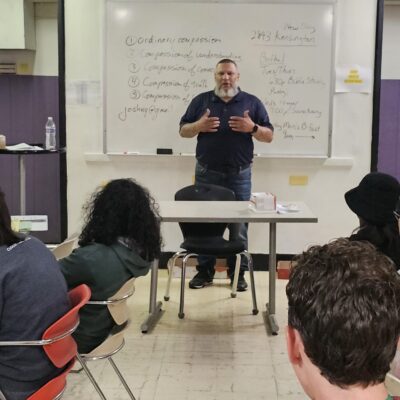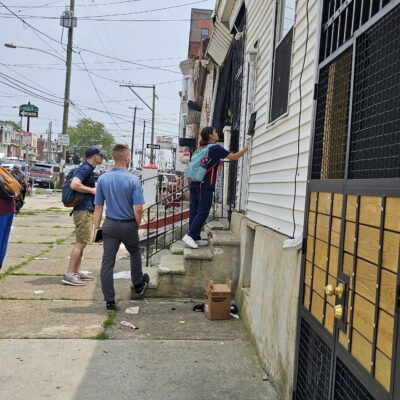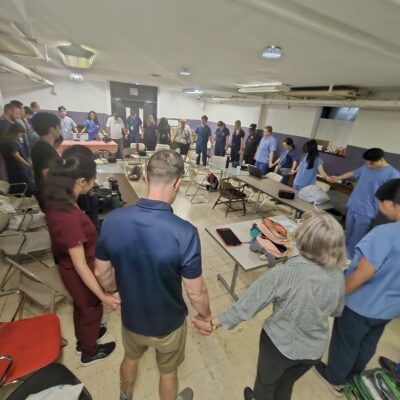 Register for this SMI Lunch